One of the most exciting things about moving in to a new space, or even just having some extra cash to splurge with, is being able to decorate.
Your home should truly be your oasis from the outside world, which doesn't mean it needs to be lavish, but it does need to have elements of your style that both inspire you and make you feel relaxed.
When thinking of ways to redecorate a room, choosing a color scheme is often the first and most difficult step. However, we've found that there's a new interior style trend that's taking color out of the picture, well, kind of.
Check out our top interior ideas for decorating your space with the brightest non-color there is, white:
Bring in Splashes of Color with Specific Pieces
Now if you're one of the people that falls in to the category I mentioned of not being able to paint your walls because of your living arrangement, and you're a color-lover, this tip is for you.
Create a space that is all-white chic with white walls and furniture (slip-covers are a girl's best friend, so no need to invest in new furniture) and make all of your accessories and accents come alive with color.
Pieces like punchy-colored pillows, bookends on a shelf or light fixtures are all creative and inexpensive ways to liven up your all-white room. Another way to bring in color along with some personality is by transforming your own photos as art.
So why not take the time to dig out some of your favorite memories from your travels and everyday shots of friends and family from the computer archives. Then bring them to life in your home by ordering your own custom photo canvas prints to create vibrant wall art that is unique to you and your life.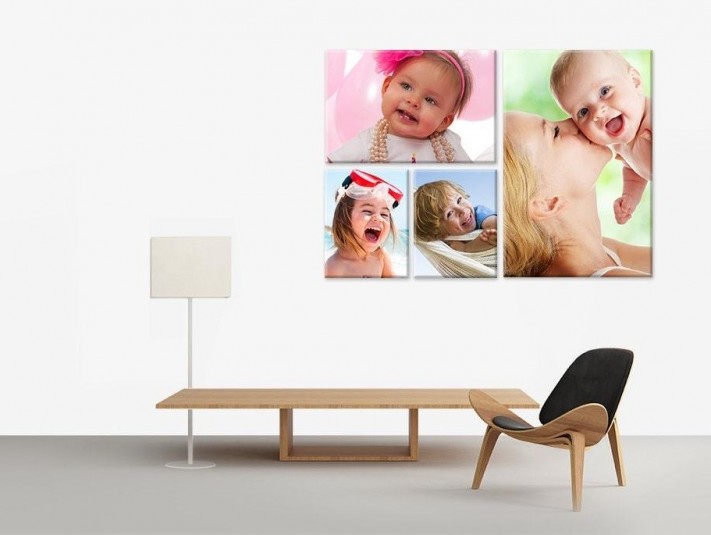 Image credit: TheCanvasFactory.com.au
Re-think White
For the longest time I associated white walls with apartment living. Since you're forced to paint the walls back to white before you leave, what's the point in painting them at all?
It wasn't until I saw a picture of my dream living room on Pinterest that my ideas on white completely flipped. This dream room had white walls and all white furniture paired with beautiful dark wood flooring and other natural element accents, and trust me it's anything but dull.
Rather than seeing white as something you're stuck with, look at it as a blank canvas for every type of interior style taste. From minimalist to modern, white can be the ultimate (non)color choice.
Incorporate Texture
If you're going to keep your color to a minimum, add in variation using texture.
Whether it be a tufted white chair with white pillows that feature a chunky, woven knit, or a white porcelain vase atop a shabby chic-esque whitewashed shelf, these items will create dimension.
There's nothing wrong with being monochromatic, but there is a problem when everything is flat. By introducing texture in to your all-white space you'll also be inviting shadow and light to give your room some liveliness.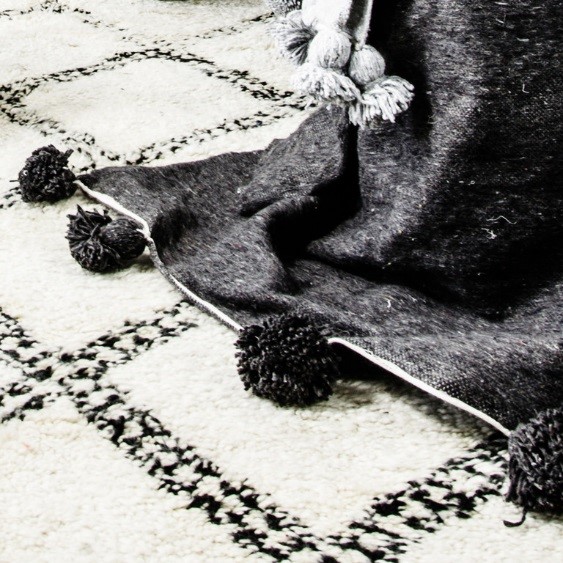 Image credit: Designlibrary.com.au
Flip-Flop Your Whites and Brights
If you're still stuck on painting your walls an actual color, but also want to incorporate some bright white features, just flip flop the aesthetic.
Bring color to your walls and furniture, but create a pop with a beautiful set of stark white double doors leading in to a main room in your home, or utilize all-white accents such as knick knacks, candle holders and frames to bring light to various areas of the room.
Whites will stand out even better if the colors you're using throughout your home are vibrant and deep because of the contrast that's created on the color spectrum. If you use other soft neutral colors, like taupe or a robin's egg blue, you won't get the same pop effect, although that is an equally beautiful color combination.
We're always gathering inspiration for our future interior decorating projects, so tell us your thoughts on the new bright white trend or how you plan to make some interior refreshments in your home in the comments below!
Article Submitted By Community Writer