Use of discarded and used materials to create useful things is not new to us. But these days, the concept of upcycling is very popular. This process mainly involves the use of discarded material to create high quality products like unique lamps.
De Co Re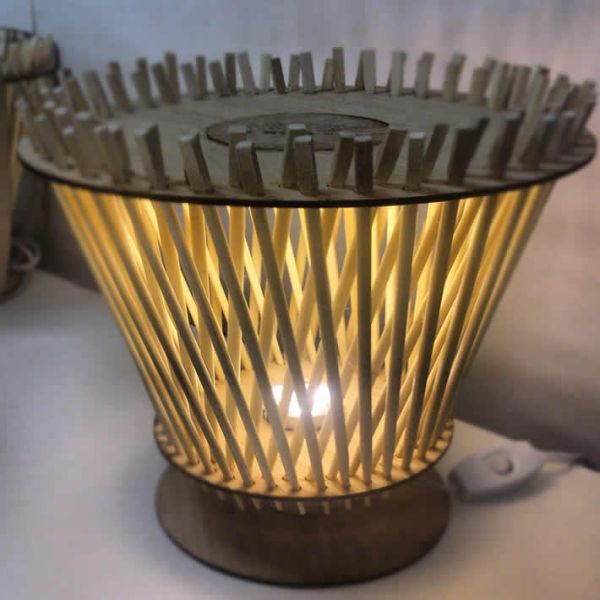 This is upcycled chopsticks lamp project. This project is the brainchild of two students – LauraCamila Vargas and Juan Sebastian Rivera Hernández. This unique lamp has a lamp inside a lovely and aesthetically designed enclosure made from chopsticks. First, they thought of making a hanging lamp or a table lamp.
For the hanging lamp, the designers thought of hanging the chopsticks from the top. In the case of table lamp, a ring was taken as the base and the sticks were attached to the base. Finally, a framework of chopsticks was made with the lamp enclosed. The final outcome was a lamp with a sleek design.
Vinyl Records Lamp by Genanvendt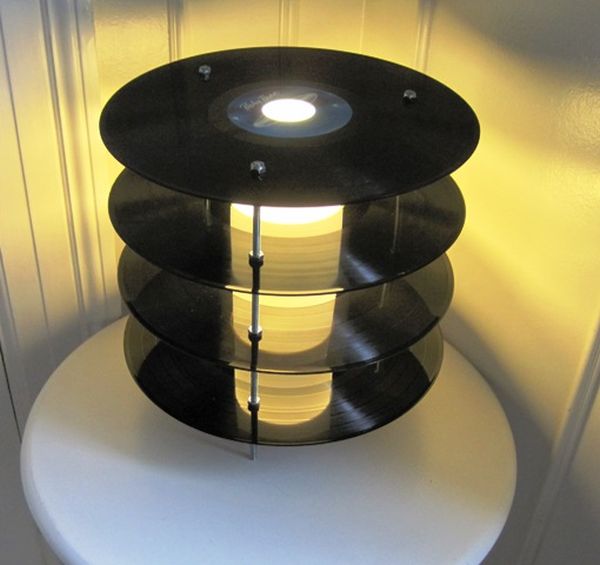 Feel nostalgic with these long playing vinyl record lamps. You can opt from a table lamp and pendant lamp. Astralit screen is used to enclose the bulb. This screen helps in getting a rather subtle and subdued lighting. The vinyl records are placed one above the other in layers.
You can buy a readymade lamp from Genanvendt or you can send in your collection of old vinyl records for having your own unique lamp designed by Genanvendt. This lamp can be placed in your library or on the side table in your living room. You can also place the lamp in the midst of your antique collection.
Wine Glass lamp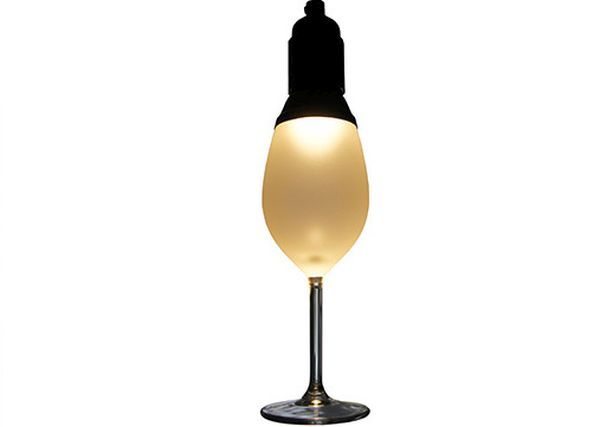 These pendant lamps created by OOOMS are also known as Glass bulb lamps. The shape of the lamp is like that of a wine glass. Matte black cords are used for these pendant lamps. These cords cannot be seen in dim light and hence you get a feeling that these wine glass shaped lamps are hanging in the air.
These lamps are perfect for your cocktail parties and also for a long romantic evening with your love. Taking inspiration from these you can also make use of dainty looking wine glasses to make lampshades. These look elegant and can be placed in your house close to your mini bar.
NILFISK lamps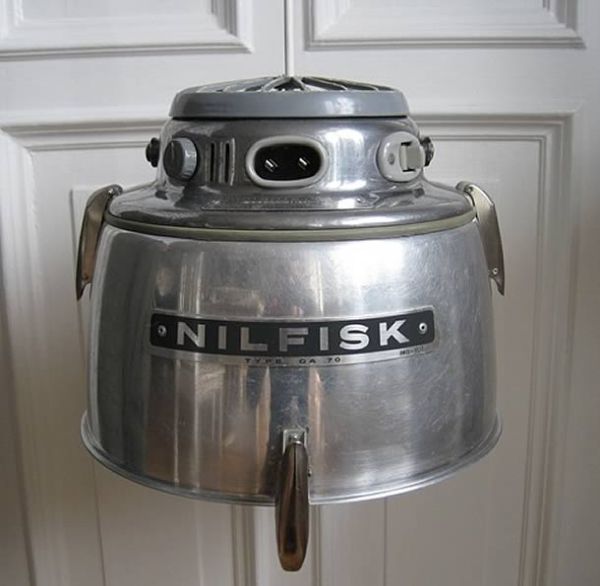 NILFISK is a Danish vacuum cleaner company. Genanvendt created one more masterpiece by making use of these iconic vacuum cleaners parts to create upcycled lamps. The engine parts of this vacuum cleaner were used for the purpose of creating NILFISK motor lamps. The top of this traditional vacuum cleaner was used for the purpose of making NILFISK lamps.
These look strikingly different and wonderful as table lamps or desk lamps. Genanvendt has proved that with a little creative thinking one can create some of the best-looking lamps using NILFISK vacuum cleaners. The metal parts, as well as the plastic parts of the vacuum cleaner, can be used for the purpose of making upcycled lamps.
Table lamp from birdcage and lampshades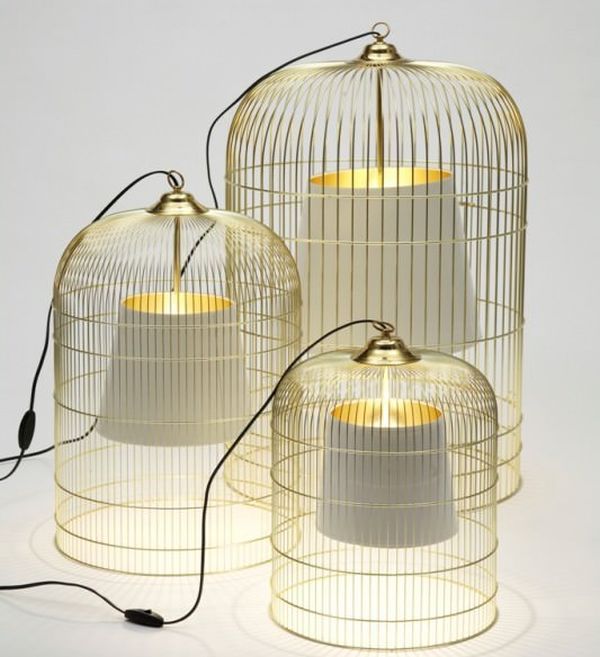 You can make beautiful lamps using birdcage and lamp shades. You can enclose the lampshade with a birdcage. Use a hanging cord to place the bulb in the lampshade through the upper portion of the cage. You can also have lamps where the birdcage serves as a stand and the lampshade is placed above the birdcage. A birdcage by itself can also be used for making lamps. You can add accessories like artificial birds to this type of a lamp.
Keep in mind that discarded material cannot just be recycled. These can be upcycled to get products which are of superior quality. These lamps made from discarded material are the best examples of this popular concept of upcycling.