Homemakers come in different shapes and sizes. While some individuals enjoy re-decorating the interior of a home, some have green fingers. Working in the garden can be fun, and there are so many creative ideas you can adapt to fill unused spaces.
You don't have to take out a second mortgage on your home, either. There are plenty of things you can do on a tight budget. Here are some of them.
 1. Refurbish Old Planters and Pots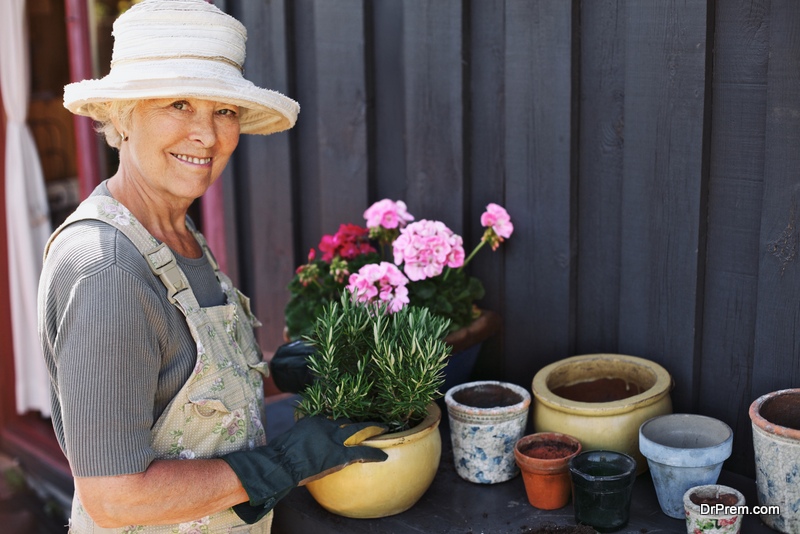 Instead of spending a small fortune buying new planters, re-use old pots. Take time to re-paint old containers that are lying around or apply techniques like decoupage to make them stand out.
2. Fencing First
It's incredible what a coat of paint can do to an old fence. If there are broken pieces, enlist the help of a friend who has some handyman skills and offer to cook them lunch as payment. You don't need to spend money getting a professional to come out, call in any favors you're owed.
3. A Herbal Garden With Many Uses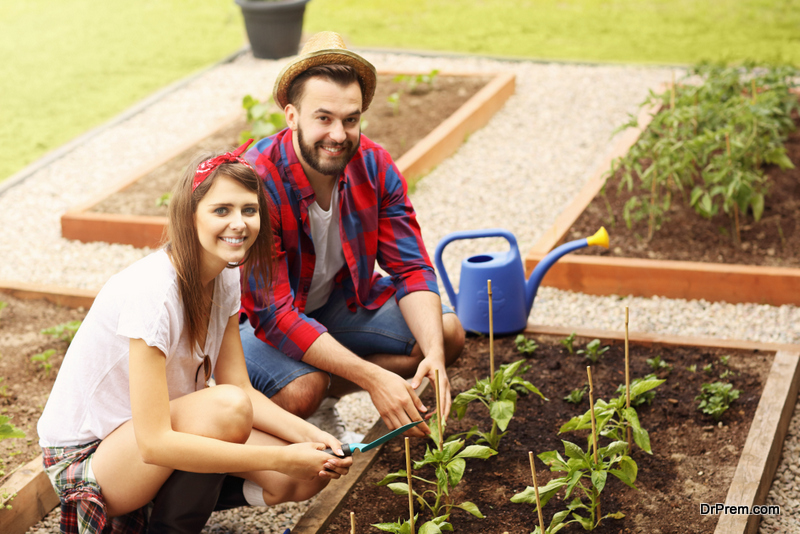 If you have always wanted to grow your own herbs, now is the time to do it. The internet is full of guidance and advice on how to build various herbs and salad greens.
If you're into alternative healing and you make use of marijuana for any medicinal purposes, why not grow your own cannabis at home. It's vital to ensure it's legal where you live, so make sure you take care of the critical questions first.
I Love Growing Marijuana mentions how easy it is to grow plants at home. You can find information about the different types of seeds and the best conditions to grow them in online. You'll also see guidelines so that beginners can get started.
4. Use Interior Decor Outside
Have a look at unused bits and pieces of decor you have lying around at home. You might find that some of those bits look attractive if you hang them outside, or place them on the wall.
Don't be afraid to try new things; the worst thing that can happen is you have to move something you don't like.
5. Invite the Birds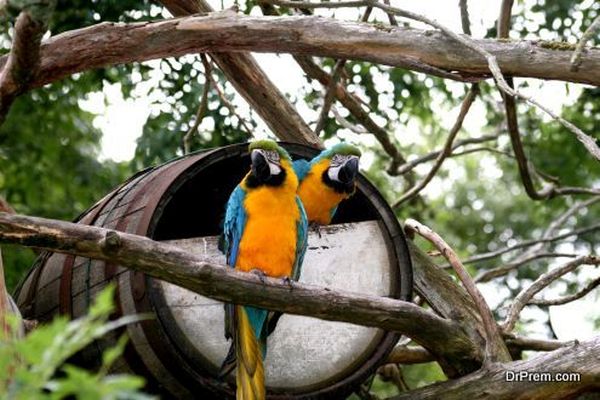 One of the most relaxing feelings is sitting outside in the morning with a cup of coffee and listening to the bird's sing. Make it inviting for the birds by placing a birdbath outside for them to enjoy on a hot summer day.
6. Step it up a Notch
Do you have an old wooden ladder that you aren't using anymore? Get creative and add some shelves between the steps to make a stacking plant stand. You don't need to sand down and paint the damaged wood, the aged wood adds to the character of the piece.
7. Frame It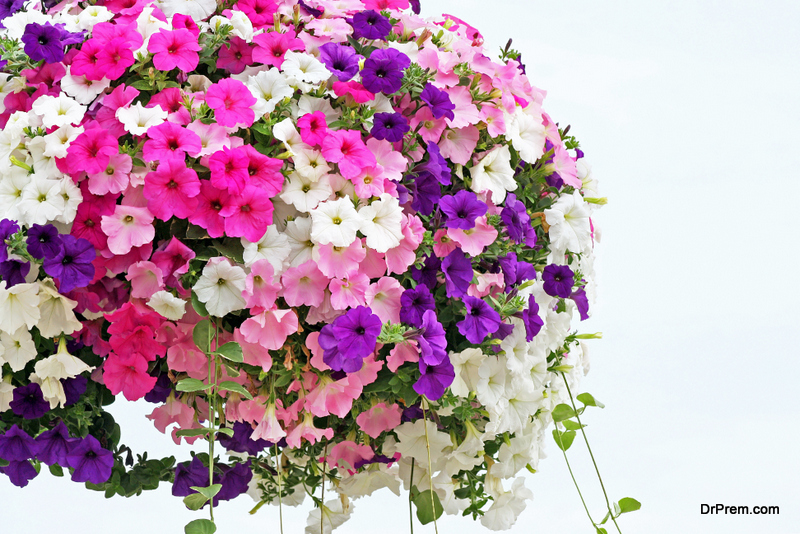 Another creative idea for the walls is to frame wall hanging plants into old, unused photo frames. Create one big feature wall for effect.
You can use unused cupboards, and old tv stands to dress up outside areas. A bit of sandpaper and a coat of paint can go a long way to transforming an old kitchen cupboard into an outside feature.
8. Meditation Time
If you have ample, open space and there's an area you can set aside to meditate, block it off. There's nothing better than spending time in nature and enjoying the fresh air. Take time to focus on your breathing while you're tucked away in a private corner in your garden.
The fresh air and the focused breathing will help you to reconnect in no time.
Conclusion
There are a lot of fun, creative ideas you can find to pretty up your garden. Try not to overcrowd the space outside; sometimes less is more.
Article Submitted By Community Writer