The patio is this one place where you sit back, relax and spend some quality time with your friends and family. So the patio furniture should be relaxing, providing comforts and at the same time, it should look good and attractive at your patio too. After all patio furniture is more than just to eat or relax. So choosing the best patio furniture becomes one of the important and tedious tasks in all. Let's see some of the easy ideas to get that perfect patio furniture for your home.
1.     Wooden furniture for the patio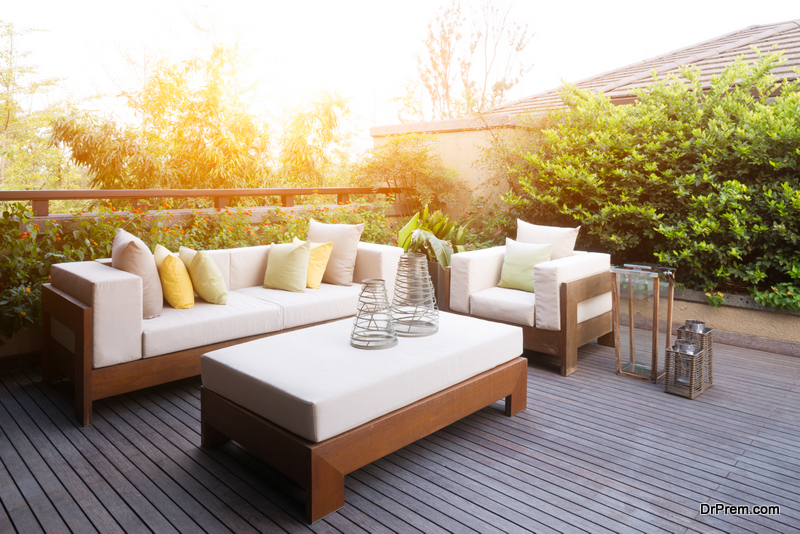 Wooden patio furniture is the best option for Patio as it is strong, long lasting and also looks great on any place. Wooden furniture also gives the feel of real furniture outside. But many people find that wooden furniture can be expensive and sometimes it is, but if you keep in mind some of the factors and buying guide while buying it, you can get them at a most affordable price. While buying wooden furniture for your patio, look for dense-grained humid hardwoods, like teak, pine, maple etc. They are sturdy, long lasting and can resist twisting and swelling as well. Also, you can also go for cheaper and affordable woods and give it a nice cover to protect it and also make it look beautiful.
2. Metal furniture
Metal furniture is in great demands nowadays for outdoor furniture because of the increasing price of wooden furniture. With it, the metal furniture is getting famous as they are lightweight, flexible and durable at the same time. The best part of this metal furniture is it is very easy to maintain and doesn't require much protection. Steel is also a heavier option but you can protect it by a protective shield by using a protective cease known as a powder coating. So make sure to get it protected as the outdoor furniture needs a little extra and special care. Another greater advantage of metal furniture is there are a lot of options and you can get it every range. So you can choose the furniture according to your preferences.
3.     Elegant Plastic furniture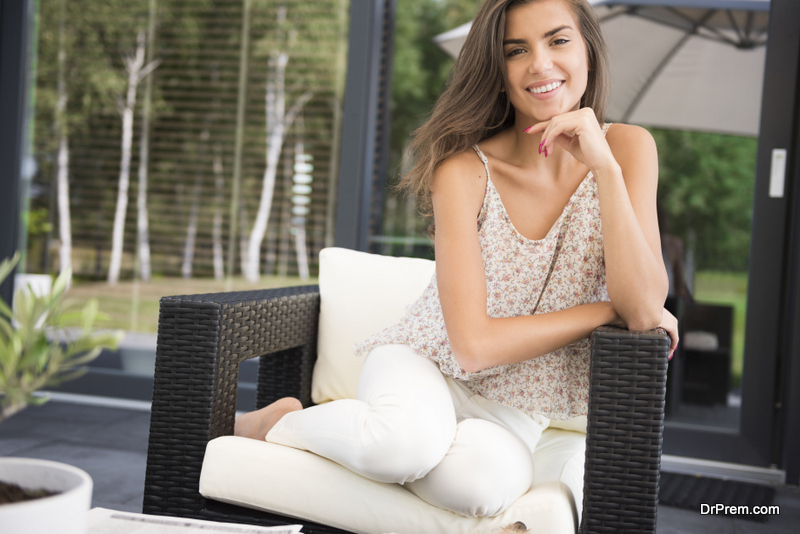 Plastic furniture has so many varieties and option to choose from. It is lightweight and flexible. But people see it like the fragile or the furniture which has the shortest life. But according to the research and new technology, it is found that the plastic furniture can be a great choice for outdoor furniture. When you are choosing plastic furniture, make sure to choose high-density polyethylene material. Some of them are made up of recycled milk cartons or milk bottles. This plastic furniture can be highly durable and sustainable. The best part of this furniture is it doesn't require high maintenance like painting, sealing and looks gorgeous on your patio and you can clean it very easily, just wipe down and it will look brand new anytime. You can get so many varieties of designs and colors.   
4.     Color smart furniture for your patio
Color coordination is very important when it comes to patio furniture. While you are using the furniture for patio, it doesn't mean that you can only use tones of wood, the black and whites or simple metal. Why not make your patio exciting and colorful by throwing some ensign into it. It should be bright and attractive. There are a lot of options in the furniture choices and the color combinations nowadays. If you do not want to buy colorful tones of furniture, you can give a nice touch of color by getting the bold splashes of color for cushions or covers and accent pieces. This is also the best way to make your space colorful and attractive.
5.     Buy Dual-Purpose Pieces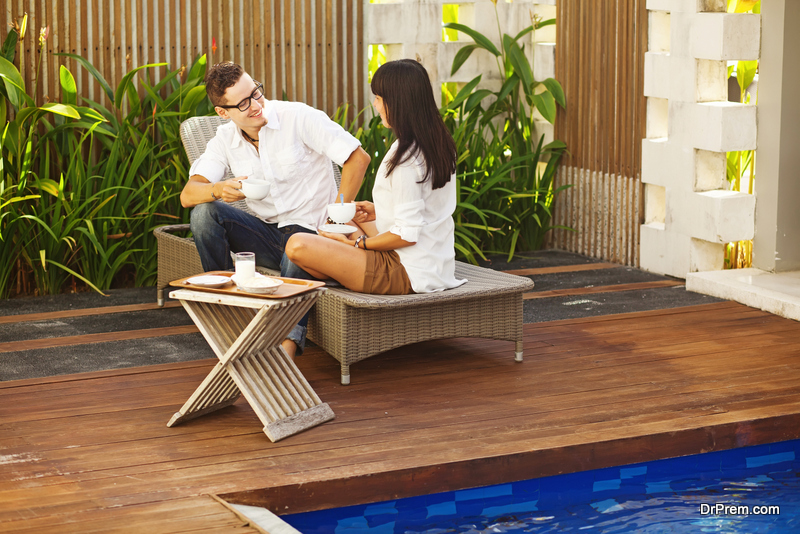 Dual purpose furniture is good and it is very useful in the patio. How about some ottoman which doubles as extra seating when you have more number of people. You can also have the simple bench which will be used in sitting and also you can convert it into an alfresco dining table. This furniture is ideal for limited patio place most comfortable and where you can arrange bigger furniture in an easy way. So try to have dual purpose pieces for your patio which can provide extra sitting as well as extra space.
6. Invest in Quality than quantity
Now, this is one important pointer to remember while choosing furniture for your patio. Always look for and invest in good quality products instead of buying cheaper quality furniture. Because at the end of the day, the quality and life of this furniture completely depends on what you have invested in. As it stays outside, the sun and the dust would definitely affect it, so it is very important to take care and shop with care, follow the customer reviews before you buy furniture for your patio.