Open kitchens have their plus points but so do closed kitchens. Open kitchens provide the convenience of cooking with the rest of the family or guests. Closed kitchens have the advantage of cooking in your own private space. Others cannot see the mess you make either! If you have an open kitchen, but want to have a closed kitchen, here are some tips on how to convert open kitchen to closed kitchen:
8 tips to convert open kitchen to closed kitchen
Install sliding doors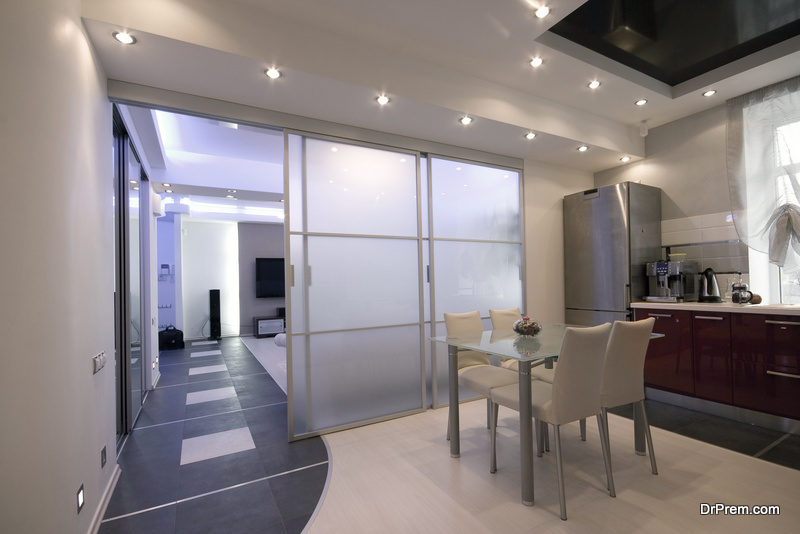 Instead of enclosing your kitchen space permanently, consider a flexible space, which you can easily convert into an open or closed kitchen at will or per your requirement. On a daily basis, an open kitchen would provide ample light and give a feeling of a large space.
Installing a sliding door can instantly create an enclosed kitchen, especially when you want to keep kids, visitors or pets out. If you are entertaining, you would definitely want to hide the mess from sight. Then a sliding door would be a great option to create a closed kitchen. Close the kitchen areas which see a lot of work or mess, such as the counters, range and the sinks. You can partially shut off the kitchen hiding these areas. This can be done by a professions. If you are in Singapore, you can check out best Handyman services in Singapore, they give the best professional services.
Sliding doors made from a translucent material will let the light in, as well as keep the cooking aromas contained. This solution to convert kitchen to closed kitchen is a viable solution for small house.
Add half wall
Open kitchens are a part of the dining space. A half-wall would provide a separation and yet retain the open plan design scheme. You can prep your meals discreetly, which is one of the things you desire from a closed kitchen. You only have to build a half-wall approx 40-50 inches tall between the living and the kitchen area. This establishes both a visual and physical boundary between the kitchen and the dining or living area.
Half-walls are one of the options to convert open kitchen to closed kitchen. Add glass partition on the wall to reduce the noise, separate the kitchen from view and yet allow light inside your kitchen space.
Use metal or cloth curtain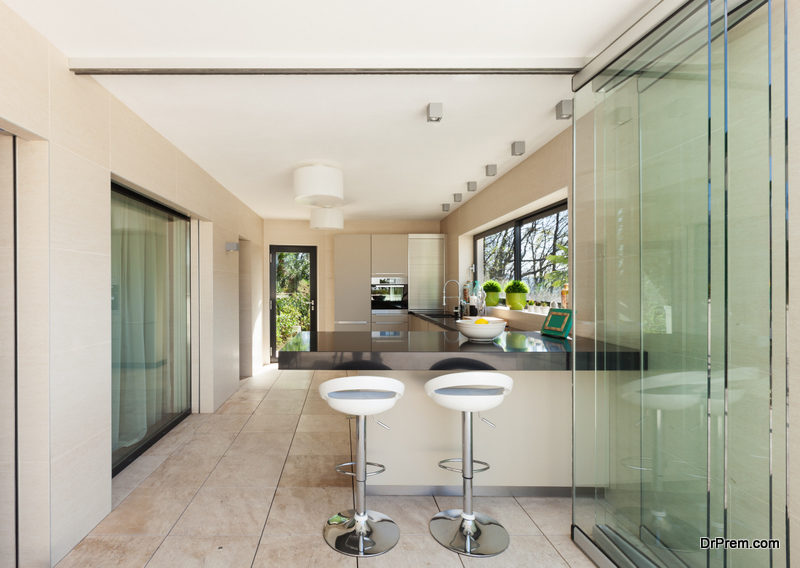 This option will work if you live in a rented space, which has an open kitchen. All you have to do is install a track for metal-mesh curtains. The curtains will disguise any messes, very necessary for the times when you have people coming over. Mesh curtains are definitely one of the best ways to convert open kitchen to closed kitchen for small house, especially if you do not want to make a permanent change.
Mesh curtains made from metal would also be a much more affordable option, as you would not have to build anything – just hang up the curtains and you're done! Mesh curtains are most often used to separate the space or give an enclosed vibe in contemporary loft spaces. Mesh curtains are a subtle way of discouraging visitors from stepping into your kitchen while you're prepping for the meal.
Peninsula
A peninsula will limit the number of people going into the kitchen and still allow you to participate in the conversation, and stay involved with other people, whether it's your family or guests. Peninsula separation with upper cabinets can increase the semi-enclosed effect. Plus you would get a bit more storage for the kitchen. So a partially open kitchen can be attained with the peninsula option.
Raise one end of the island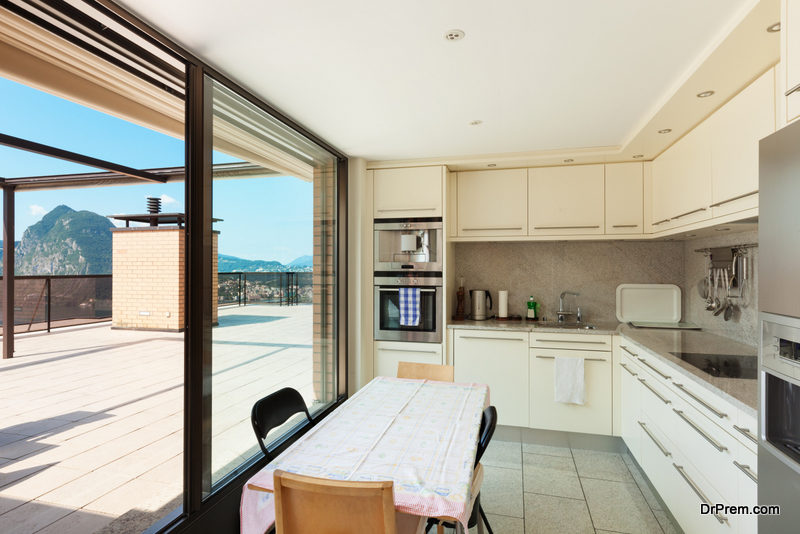 Converting the open kitchen to a closed one also depends on your needs. If you just want to keep the meal prep mess out of view, then you can raise one end of the kitchen island, which would hide any messes from the living room. Raising the height would also create a space for friends/guests to perch on, watching you work in the kitchen. It's one of the best ways to separate the open design, to convert open kitchen to closed kitchen, which works as a beautiful design element too.
Section off the dining area
Create a lovely bistro style space within your open plan home. You can section off a part of the space in a way that the kitchen is not visible, maybe with just a cane partition or even a Japanese style partition. This could be a very beautiful way to make an enclosed kitchen. Choose a wooden frame with glass panels fitted from shoulder height to the ceiling and create a nice kitchen nook, which would still be filled with light and you can cook your meals in peace.
Add pass-through window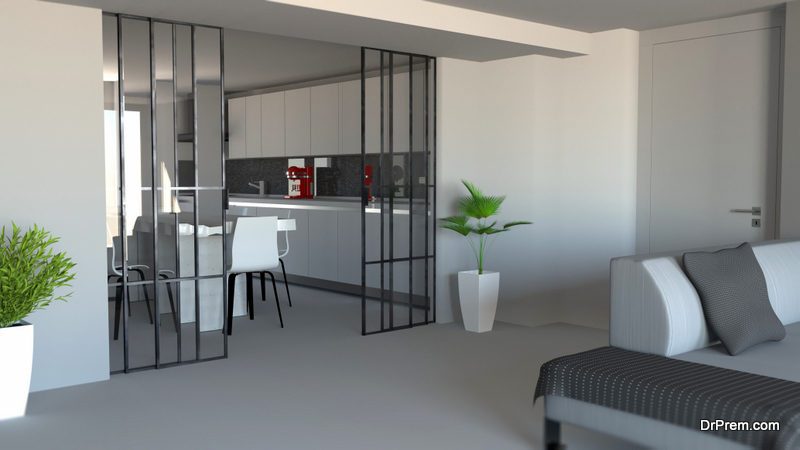 To connect the kitchen and the rest of the living room space, you can add a pass-through window. If you are used to open plan kitchen, then a completely closed kitchen might be difficult to get used to. To avoid the feeling of cramped space, the little window would help to pass things through to the dining area, and keep you connected with the rest of the house.
Waist-high cabinets
As we all know, you need as much storage as possible for the kitchen. Kill two birds with one stone by partitioning off the space with cabinets which are about waist high. This height will keep messes out of view, and the cabinets will hold much of your kitchen appliances and other things, which will keep the counters neat and tidy.
Add some indoor plants between the dining area and kitchen to convert open kitchen to closed kitchen. An indoor herb garden would be amazing and unique way to separate the kitchen.