The bedroom is one of the most special parts of your house where you spend some relaxing time with your partner. To make it more comforting and romantic, keep your bedroom clean, clear and away from all the clutter. Do not invite your office job in the room to maintain the calm atmosphere. The bedroom has to be away from all this stuff and it should be the only place where you can rest and relax. Make it an intimate place to have some quality time with your partner. Here are some of the easy ways to give your bedroom a romantic makeover.
1.     Keep colors soft and muted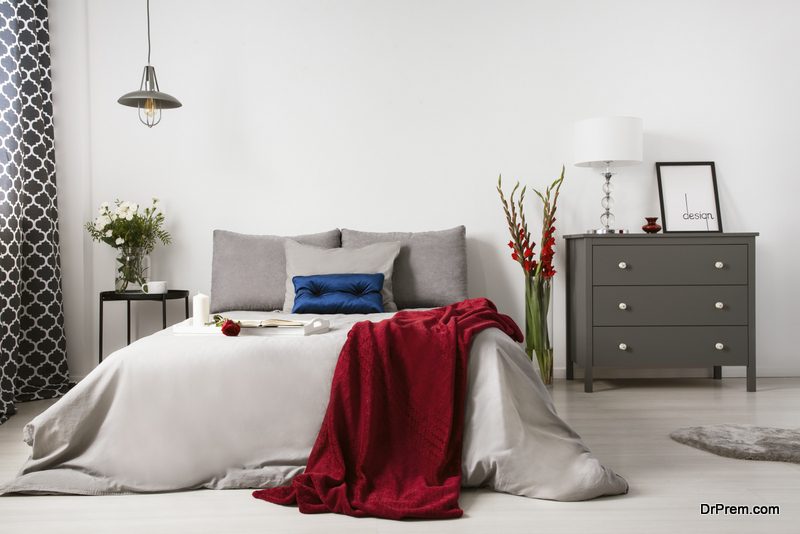 When making your bedroom romantic and cozy, it's important to have romantic colors on your walls. Red, pink and purples give a very gorgeous and romantic atmosphere to your bedroom. Make your walls lively by opting for these colors. If you want to make it more appealing and add richness to your space, go for gold, silver and even bronze to look better. Do not go for too shiny surface and choose wood over plastic or metal finishes to prevent it from becoming too glossier and shiny. With this, the color will look soft and subtle and give a very warm effect to your space as well as to your mood.
2.     Make a comfortable Cozy Bed
The bed is the star of your bedroom and it has to be nice cozy and provide full comfort to you. There nothing better than climbing onto your clean, crisp and cozy bed after a long, tiring day. It gives immense happiness as you lay on your bed. Making your bed can take a little time but a clean bed is a sign of good sleep at the end of the day. And you don't like to start your romantic evening with your partner with a messy bed.
So make an effort to decorate your bed and give it a comfortable look. Layers quilts, add multiple throw blankets and varieties of decorative throw pillow on the bed. For your bedroom, use a color theme like red and pink for bed. As it is said red is the color of romance and it is ideal for your bedroom. A touch of red and lipstick pink colored bed sheet, throw pillows, toss blankets and a lampshade looks for a perfect décor. Choose the sensual fabrics like silk and Egyptian cotton to add a luxurious touch to it. One for the option is to install the most gorgeous red colored velvet headboard which is enough to make your room dreamy. With this, keep the other things minimal and in a neutral color.
3.     Flowers in the Bedroom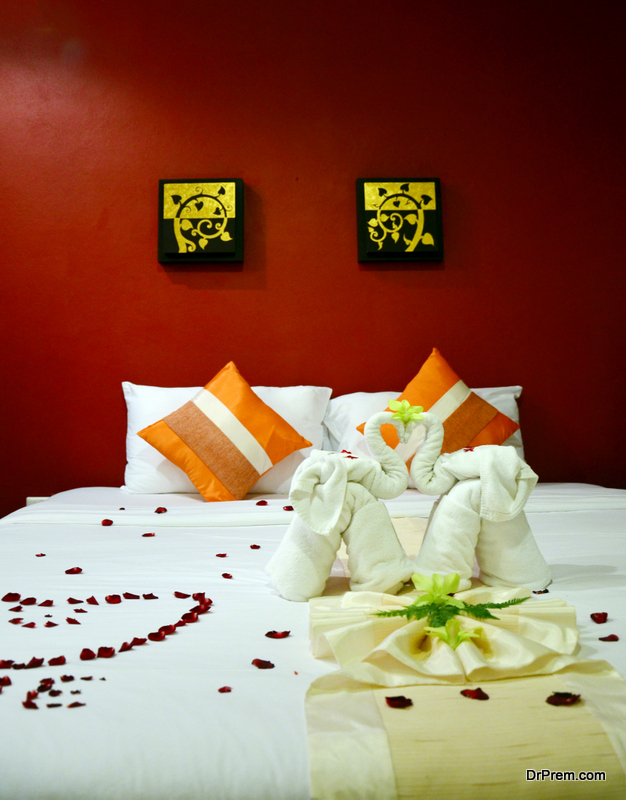 This one is the most special one as every bedroom deserves some fresh flowers. Fresh flowers can make any dull and boring place a cheerful one. So why not add some nice jolly flower of your choice to your space. It will add color, texture and a different look to your room and also enhance the space. Go for some nice red roses or romantic tulip in a classic vase at your room. It immediately provides a sense of romantic atmosphere at your space. Also, the room smells nice too. So it's one of the most essential elements of a room and especially the bedroom.
4.     Perfect romantic lighting is all you need
The best lighting is what everyone needed in their home décor and room to make it look exciting and really interesting. Get some nice subtle bedroom lighting. Add cozy glow candles or flameless lightings which are often associated with romance. You can also go for some soft small table lamps at the side of the bed or heart-shaped string lights in the room which makes the environment cozy and warm. You can make your own nice DIY lights to decorate your room. Go for the lights which complement the color scheme of your bedroom and make it look more appealing and cheerful. But do not go for too bright light as the soft light create romance in the air which is perfect to have a perfect time with your partner.
5.     The sultry fragrance is must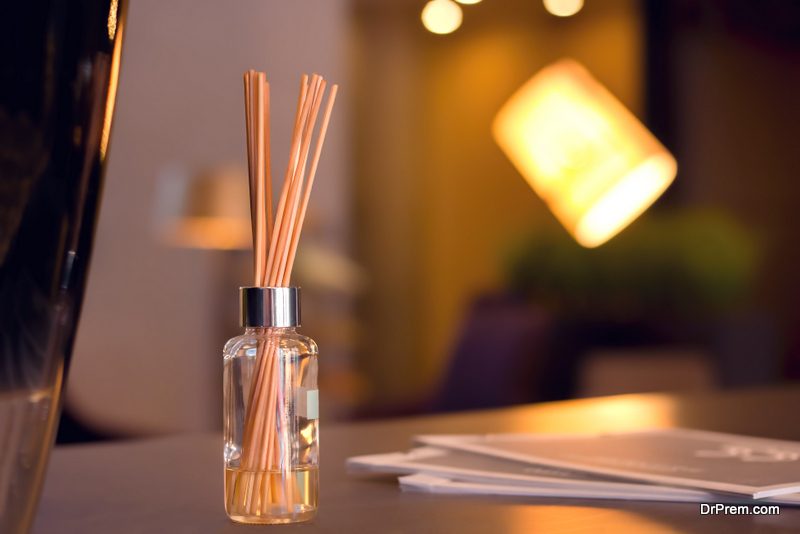 And lastly, add a final touch to your cozy bedroom with some splash of sultry fragrances. Room fragrance is the most important things one can have and it's essential in a way. Choose the most suitable and attractive fragrance for your room as you choose for yourself which can make you feel good. There are so many options to make your room smell good. Room fragrances, scented candles, air freshener, oil burner or off course fresh flowers. Choose the one according to you and your partner's choice. For making the most intimate and romantic atmosphere, some of the fragrances that you can choose are rose, lavender, Ylang Ylang, and vanilla. So choose nice fragrances and make your bedroom a romantic gateway to spend some intimate moments with your partner.