The distinct interior look that this style creates speaks volumes of simplicity, functionality, and minimalism.If you also want to transform your home's interior into a Scandinavian interior, here are some tips.
Colors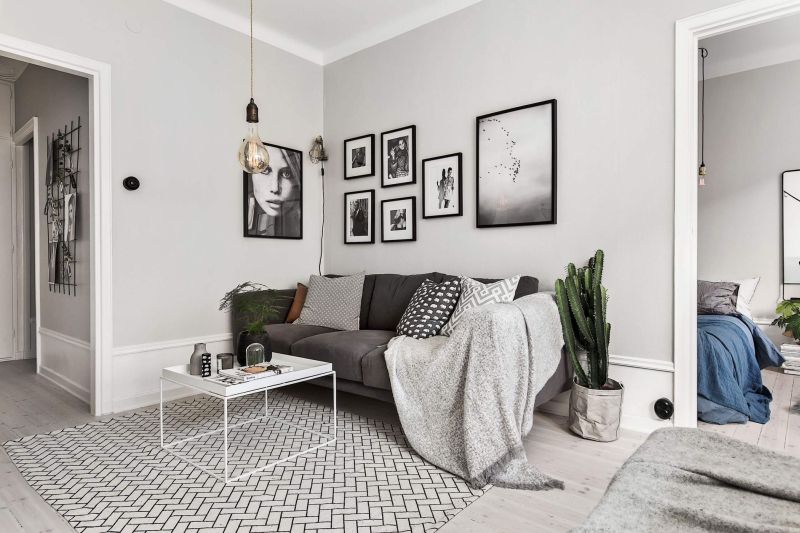 Just like any other interior design, color plays a major role in Scandinavian interior design as well. This interior decoration style does not feature bold and too many colors but neutral and natural colors. Therefore, while giving your home a Scandinavian look and feel, go for pastel, white, and light colors such as baby pink, baby blue and more.
Lighting
Yet another element that plays a crucial role to make Scandinavian interior design so pleasing is lighting owing to the long winters and scarce sunlight. Even if the weather conditions in your area aren't the same as this, you still need to invest in right lighting to give your home Scandinavian interior design style.
Invest on different types of innovative and creative lighting ranging from wall sconces, chandeliers to pendant lights. You should also incorporate candelabras, as candle light is an integral source of coziness and comfort in this interior design.
Natural materials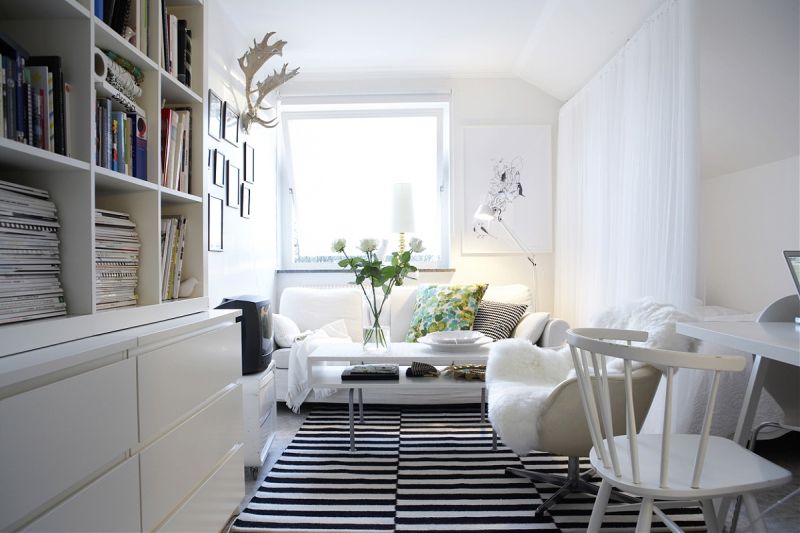 Inspired by landscape and natural materials, Scandinavian architecture and design focuses on the use of natural materials. This means you require adding diverse natural materials including wood, wool, fur and leather to your home. Cold weather is a yet another reason that makes natural materials an integral feature of the Scandinavian interior design.
Floor
As natural materials are majorly used in Scandinavian interior design, you can go for nice wooden flooring. Keep the color of the flooring light for use of light colors is another feature of this interior decoration style.
Warm textiles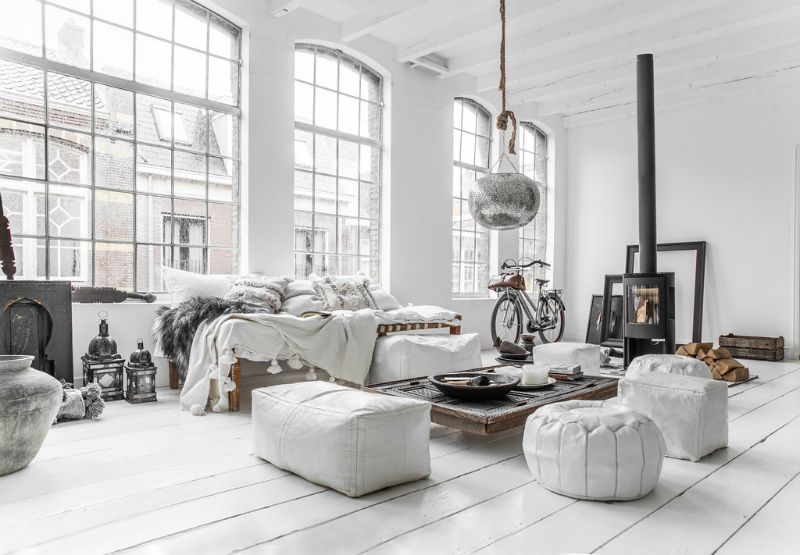 You must have noticed that warm textiles are an integral part of the Scandinavian interior design. They provide a sense of coziness in cold climate countries and add desired texture to the home's interior.Bring into use carpets, cushion covers and other products made of wool, cotton, sheep skin and more.
Fireplace
Fireplace is an essential feature of Scandinavian homes, as it helps people to combat severe cold.Therefore, if you also live in a place that has the same weather condition and you desire giving this interior design style to your home, add a fireplace to it.
Simplicity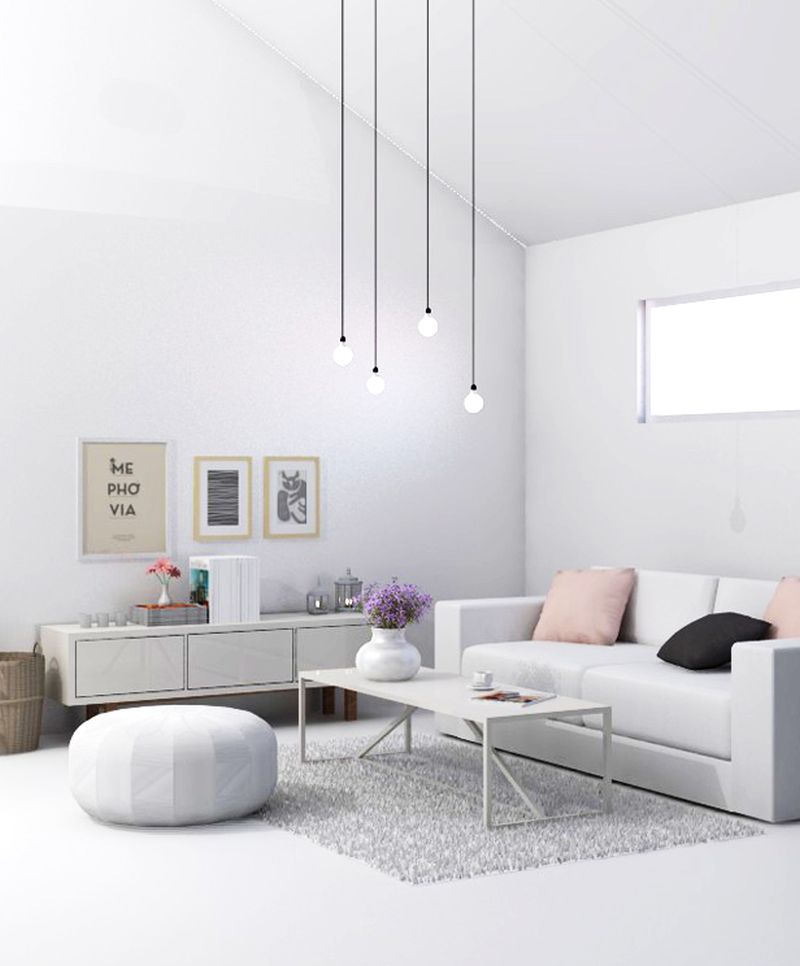 You need to declutter your home for giving it a Scandinavian interior design that is all about simplicity. You should ensure that the space available in the room is well used and is free from all sorts of unnecessary clutter. Putting it in other words, 'less is more' formula applies well to the Scandinavian interior decoration style.Add adequate shelving and cabinets so that majority of the things remain out of sight and the space looks visually relaxing.
Limited window coverings
While giving your home interior a Scandinavian look, you shouldrestrict the use of window treatments. You can either leave windows without any covering or use window treatments made of light fabrics such as linen and sheer.
Furniture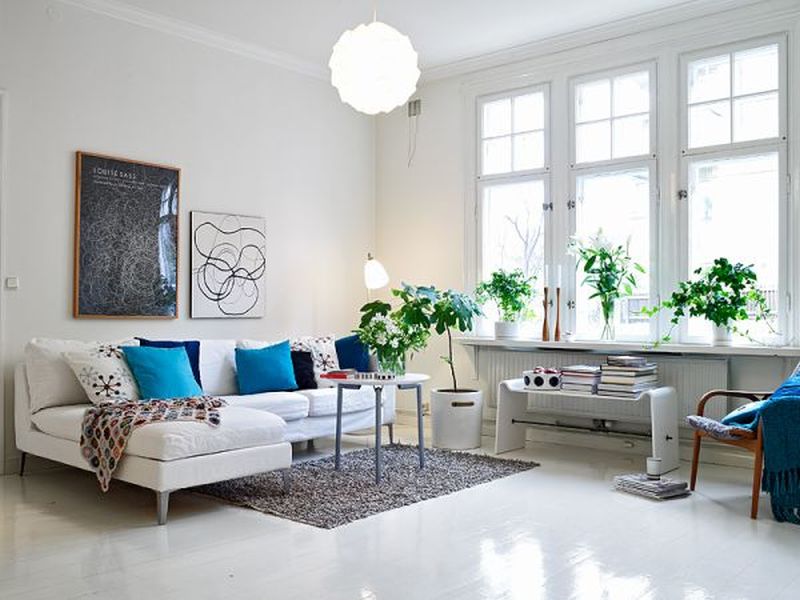 You need not spend much on furniture, as small and simple furniture pieces are all you require for a Scandinavian interior style.Get light and comfortable furniture that is functional enough and goes well with the rest of the simple yet classy décor items. 
Beauty, utility, and simplicity are the essential factors of the Scandinavian interior design style.With the help of aforementioned tips, one could easily give one's home this superb interior decoration style.